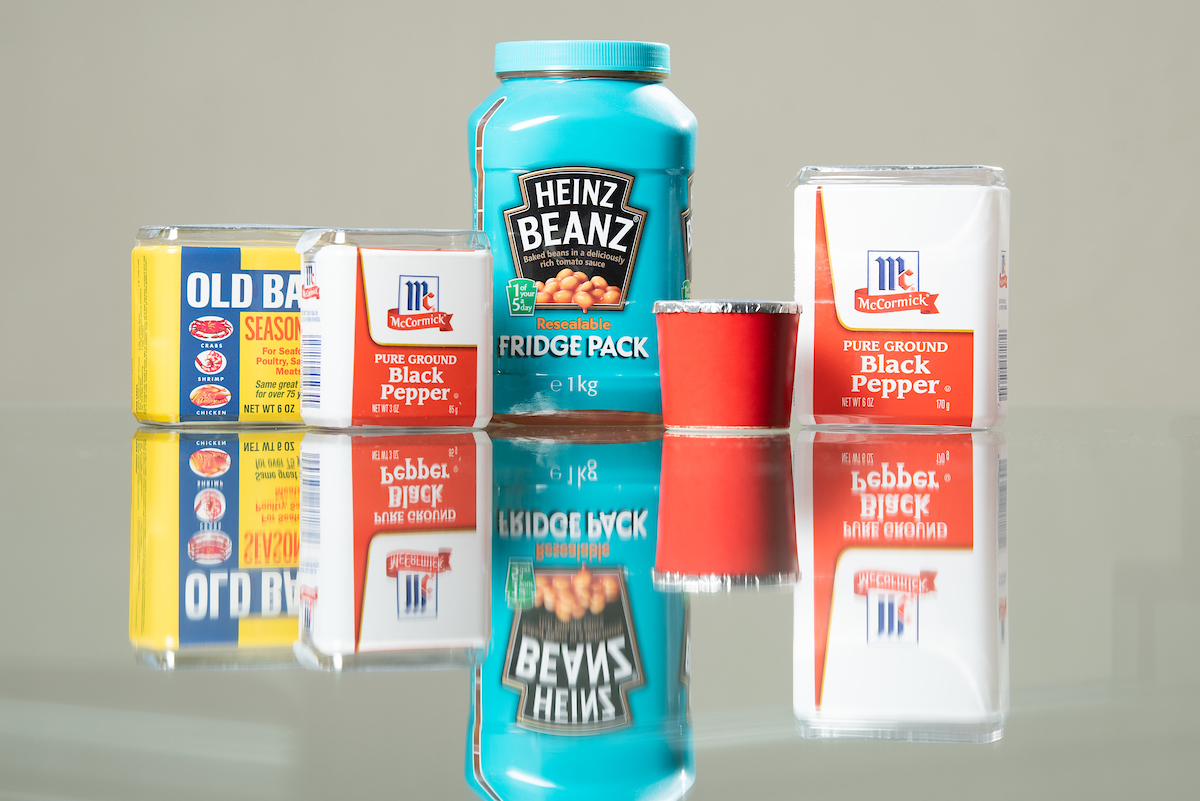 FOOD & BEVERAGE
A fresh take on food & drink packaging
Overview
EATING & DRINKING: SOLVED, SEALED, DELIVERED
---
In the food and beverage industry, where induction sealing is already widely used, nothing is more important than freshness, flavour and maximum hygiene.
Companies come to us having been let down by sealing that's somehow fallen short of the standards they want to maintain.
That's when Relco really step up. Working together with these companies as partners, we create sealing which is better suited to solving their specific issues. And, most importantly, we do so quickly, efficiently and cost-effectively.
We've never met a sealing problem we couldn't figure out and solve. So feel free to bring us yours!
THE BENEFITS
Why our technology has been the choice for leading food & beverage brands
Quality
Our induction sealing process is a guarantee that your end consumer can have complete and utter confidence in the high standards of safety, freshness, integrity and quality of your product. Plus assurance beyond that which any other induction sealing providers can offer.
Speed
Our induction sealing technology is all about dramatically speeding up the production process, while still enhancing production quality. The Relco advantage is that we can draw on vast range of decades-long experience to rapidly find or create sealing solutions that are right for each and every customer.
Measurability
Not only does our technology seal millions of products across the world on a daily basis, but we've also developed digital technology that lets us monitor the process and measure quality, seal-to-seal, in real time.
Hygiene
Relco sealing ensures that the consumer receives your products hermetically sealed, leak-proof and untampered with. Even in the fastest possible production lines, the process is in itself inherently and impeccably hygienic, because we've taken out the need for heating.
Safety, Reliability, Maintenance
Relco understand that downtime is bad for business, but even worse is any kind of safety or health hazard. Because our sealing heads run at ambient temperatures, we've eliminated the risk of burning. And even though our machines are strong, reliable and require little in the way of servicing, we have a brilliant team of engineers and troubleshooters to make sure they always run at their best. We can also train your own people to confidently maintain and operate our machines.
Environmentally Aware
Driving all our values is the need to deliver not just world-class induction sealing technology, but induction sealing solutions that are better for the world we live in.
OUR EXPERIENCE
Some of the world leading food and beverage brands we have worked with