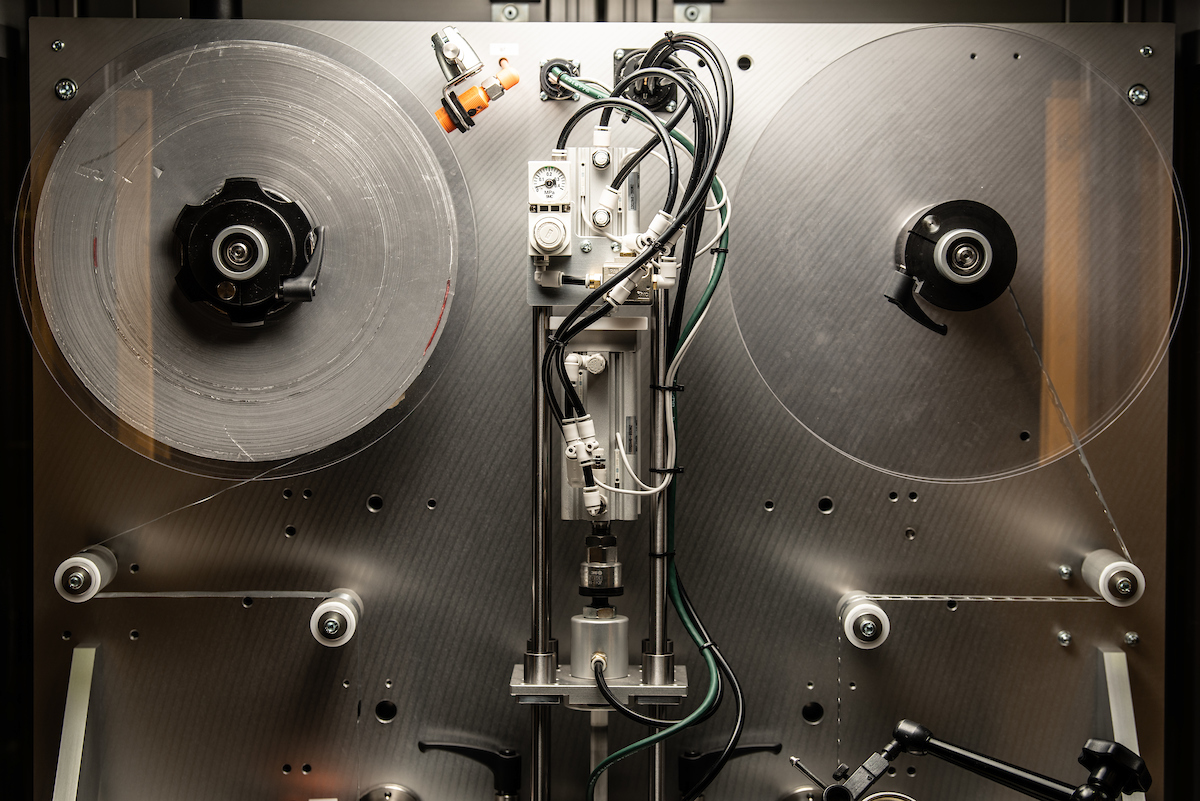 SCREW CAP
Relco's twist on screw cap sealing
Handheld Screw Cap Sealing
---
Get to know our brand new handheld sealing solutions, perfect for screw cap sealing small batches.
SCREW CAP AUTOMATED
Coming from the same factory and team as our bespoke capless solutions is the Relco off the shelf automated sealing machine. This product is the workhorse of the Relco family of products. Its performance and reliability has endured the test of time. They are based upon a design which has evolved over the last 30 years, so all that experience and knowledge is built into every machine.
We still provide service and support to customers who have machines which they bought in the 1980's demonstrating both our long-term commitment to our customers and also the reliability of our machinery.
We have 3 products available in the range with increasing levels of output power to handle larger diameter containers and higher output speeds.
SCREW CAP AUTOMATED
Key Facts
01
The Ventura range all have dynamic flux-density regulation which automatically adjusts the amount of power provided to compensate for the number of bottles under the sealing head at any one time thus assuring that each bottle gets exactly the same amount of heating energy and will have the same sealing result so no under/over sealed bottles.
02
Our machines feature an internal re-cycling water cooling system which is more expensive than the air-cooled systems from our competitors but gives superior cooling performance *(lower running temperatures, increased reliability, lower maintenance costs) and also means we close the electronics in a sealed cabinet thus protecting them from ingress of dust or moisture and other contamination which you find with air-cooled systems.
03
Our machines are very simple to set-up, operate and maintain and are used in some of the harshest conditions in Africa and the Middle East often in very high ambient temperatures.